WHAT PEOPLE SAY
"We could not be more pleased with the photography from our wedding. Steve did an absolutely amazing job and produced the most professional and gorgeous photos. He was a blast to work with and ensured a relaxed and fun atmosphere. We are both incredibly pleased with his service and would highly recommend him!" ... Lauren​
"Steve was a phenomenal wedding photographer. He knew exactly how to direct us all to maximise time, whilst getting absolutely beautiful shots and encouraging us to have fun with it all. I couldn't recommend him enough. I will be using him for all formal events moving forward. So so happy with his service!" ... Jess
"So glad I chose Steve at AllSaints to photograph our wedding
:) the amount and quality of photos we received was amazing! Having a photographer at our reception until the end was the best thing ever as we got some amazing night time shots!! He put 110% effort in the entire day! Thankyou Steve
:)"... Bonnie
CHECK OUT OUR WEDDING GALLERY
Check out a selection of images that make me smile from the 100's of weddings I have been privileged to photograph over the years. No they are not all couples photographed at Golden Hour as all weddings are different but they all have something special... Enjoy.

3 HOUR PACKAGE
$1500
INCLUDES:

UP TO 3 HOURS

100 + EDITED IMAGES


ONLINE GALLERY FOR 2 YEARS




EXTRA HOURS : $350 p/h (build the package you require)




Fill out the form below to check out if your date is available and to receive full pricing and a current list of bonuses and special offers.




PRICING CURRENT FROM 17.09.2023 AND SUPERSEDES ALL OTHER PRICE LISTS.
12 HOUR PACKAGE
$3500
INCLUDES:

UP TO 12 HOURS

800 + EDITED IMAGES


ONLINE GALLERY FOR 2 YEARS




EXTRA HOURS : $350 p/h




Fill out the form below to check out if your date is available and to receive full pricing and a current list of bonuses and special offers. ​





PRICING CURRENT FROM 17.09.2023 AND SUPERSEDES ALL OTHER PRICE LISTS.

DO YOU TRAVEL?​
OUR WEDDING IS NOT IN ALBURY.
Absolutely, you will be surprised at how many locations we deem as local (hence no travel fee) but if you are not sure, just ask the question below and I will send you out a quote. As a guide though, if you are getting married in Wagga, Rutherglen, Corowa, Mulwala, Yarrawonga, Beechworth, Milawa, Stanley, Bright, Myrtleford, Euroa, Benalla, Cobram, Deniliquin, Junee, Gundagai, Wodonga, Whorouly, Tumbarumba, Wangaratta or Mitta, you are deemed as local.
IS OUR WEDDING DATE AVAILABLE?
Do you have any questions? Do you want to see if we are the right fit for your big day?

Let's get together for a chat, simply click the link below to make an appointment.. Easy!



Once you have checked out the pricing and my work online, simply click on the link below and follow the steps. You will receive emails at each step of the way.

A $500 non refundable retainer is required to lock in your date, yes of course this is taken of your package price and then the balance is due 1 month prior to your wedding date. The balance can be made in monthly payments if you like (you get sent out a monthly reminder and no, this is not a pay in 4 type, credit company system. This is just us making budgeting for your wedding a bit easier.) and we even offer a very generous discounts / bonuses if you choose to prepay for your package fully at the time of booking.

A couple of months before your wedding you will be invited to make an appointment so we can sit down together and go over all the details of your day once you have them all sorted out.






HOW MANY HOURS DO WE NEED?
All weddings are different and hence the amount of time you need will vary. A wedding with 10 bridesmaids and 10 groomsmen will require more time to cover than one with 1 of each.

A wedding with an hour travel between the photo location and the reception will require more time than one being held all at the same location.

A wedding with an amazing reception, sparkler farewells etc, will require more time than a small gathering with an afternoon tea.

Please be realistic about the amount of time you will need, a celebrant saying it is a simple 15 minute ceremony might be the bride running 15 minutes late and then one of the grandparents not being able to find the location, resulting in your simple 15 minute ceremony actually taking 45 minutes of time.

The more time you leave, the more fun and relaxed your wedding day will be.

I have prepared a rough time line that gives you an idea of how long things should take, think about what is important to you, think about the size of your wedding party, think about traveling distances and then hopefully you should have a pretty good idea how long you will need. If you have any questions, ask me below.

CHECK OUT THE WEDDING TIME LINE GUIDE



WHO IS ALL SAINTS' PHOTOGRAPHY?
Hi, my name is Stephen Jorgensen.


On your wedding day I am there to capture a story of a very special day, one you want to remember for the rest of your lives together. The details, the emotions and the people that are special to you. You don't just want a collection of meaningless images stuck in a book, I want you to relive the day every time you look at the images. Your photographs should capture, the very essence of your wedding day.


Most of my clients book me because of the low-key approach that I have. They can get on with having a good time on their day without worrying about the photography. Even those that hate being photographed have a great time. During the bridal photography session the wedding party receives direction but having fun is always my main objective. A couple having fun do not need to be told to smile. They just glow with a natural radiance.


Experience is some thing that can be only gained over time and this experience is what lets me go about capturing your special day with confidence and the ability to cope with pretty much what ever conditions or challenges are thrown at us. It also opens up the ability for me to be adventurous and creative with my images as I am not seeing your wedding as a way for me to learn my craft but as a way for us to work together and create individual pieces of art.

I have a wonderful, supportive wife that you will find most days at the most fabulous little toy shop in Australia, who what why (an Albury institution for over 20 years) and three very talented daughters.

In the year 2000 we purchased the Former All Saints' Anglican Church Located in Bellevue Street, Albury (hence our studio name) and it has since become the base for our business as well as our family home. Bellevue Street is a beautiful centrally located tree lined street with plenty of easy parking. Our Office is located at the Western end of the building and our studio hours are strictly by appointment as this is also our family home.

I look forward to meeting you and working together to create some timeless images.


Oh and YES, I am fully vaccinated against Covid - 19 to help protect our community and loved ones.


Stephen Jorgensen



To see the latest, follow me on?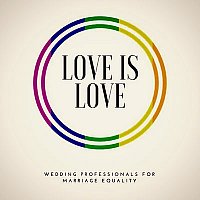 DO YOU HAVE ANY OTHER VENDORS AND VENUES THAT YOU CAN RECOMMEND .
I sure do, after photographing 100's of weddings I have seen the best and the worst of vendors and venues.
No we are not connected to any of them or except referral fees, they are simply businesses that I believe have the clients best interest at heart, and do their best to make sure the day flows as smoothly as it can for everyone.
VENDORS AND VENUES WE LOVE TO WORK WITH
Check out some highlights from recent weddings I have photographed. Our wedding previews are a great source to check out how different venues come up on your special day.