Gift Voucher / eGift Card
Purchase an eGift Card for a friend or loved one that can be used to purchase products and services from us! Booking a portrait session or purchasing prints/files, they simply add the code at the checkout and the value will be taken off their purchase. Any remaining balance from the gift card is placed on their account to be used at a latter date. If you would like a Physical Gift Voucher Posted out instead, please put a Postal address INSTEAD of an email and it will be posted out within 48 hrs.
Stephen Jorgensen Wedding & Portrait Photographer at All Saints Studios Albury.
eGift Card
$0
Redeem Code:
TBD-123456789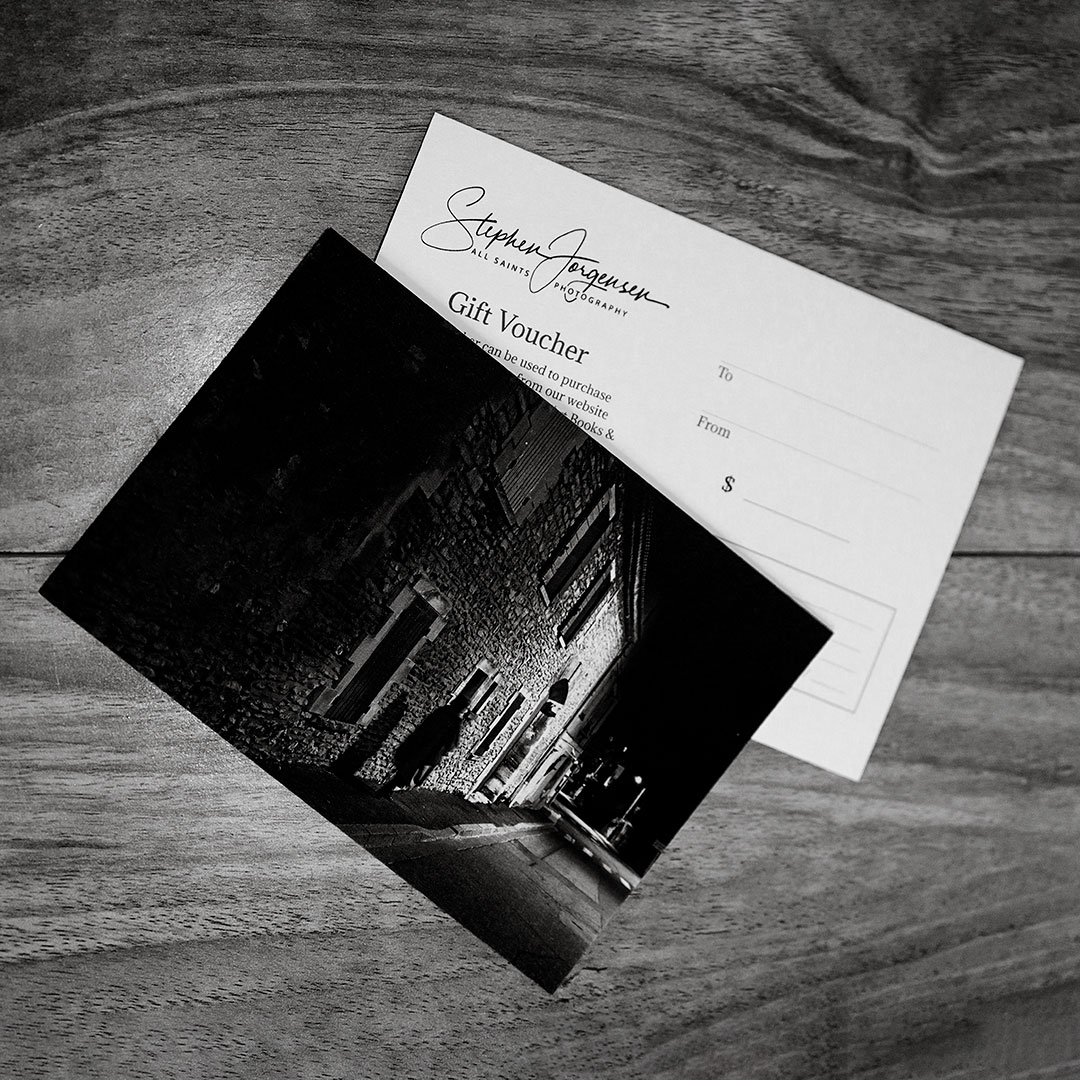 eGift Cards / Gift Vouchers can be used to purchase any product or service from our site. This includes Portrait sessions, Fine Art Books, Framed prints and Canvases.

eGift cards are emailed out to the recipient with a personal Message from you.

Gift Vouchers are mailed out to the recipient.




Tags